The submission period is now closed. Thank you for participating!
Suggestion Guidelines:
Due to the size on the signs, your submission is limited to three lines of text with a maximum of 18 characters each.
Messages must be traffic safety related. See the suggested topics list.
Keep it clean! Only submit ideas you would be comfortable explaining to kids or your grandma. Any defamatory, infringing, obscene, indecent, harassing, bullying, threatening, or unlawful messages will be disqualified.
Suggested Topics:
Distracted Driving Prevention
Impaired Driving Prevention
Work Zone Safety
Seatbelts - Buckle Up
Current Event Themed Safety Messages - this could include movie releases, sporting events, holidays, etc.
Winter Driving Safety
Friday Safety Message Examples:
Seat Belt Safety
Fourth of July
Seat Belt Safety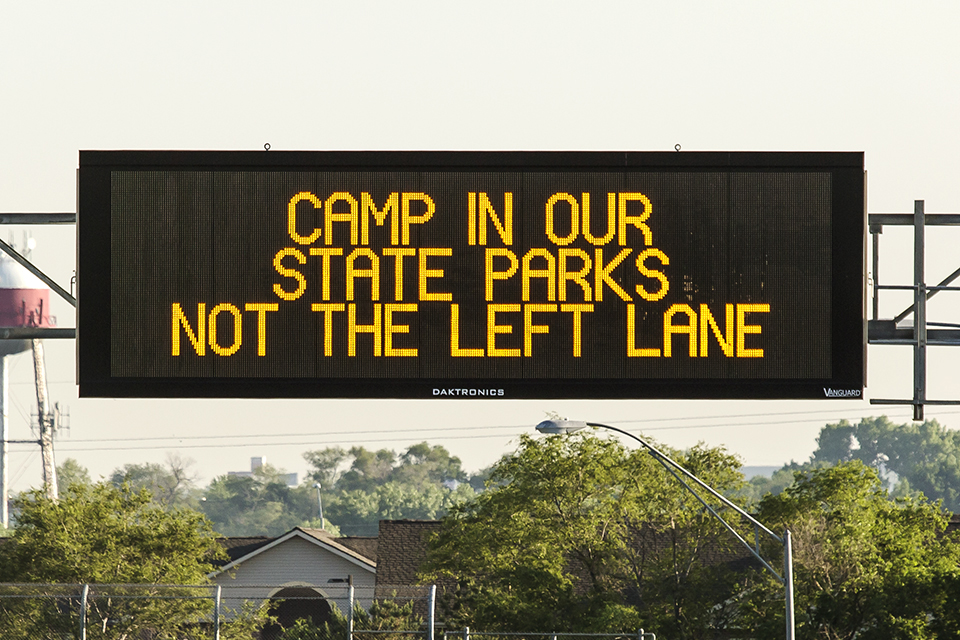 Safe Driving
Safe Driving
Valentine's Day